Is your shower caulking getting moldy? Ohh bad!
But no worries, it is not only you. It happens almost with all showers where appropriate care and absolute measurements are not being taken.
As we all know, warm and moist showers are vulnerable to mold at any time, even repeatedly.
Moreover, molded showers are incredibly unhygienic, disgusting, and annoying; stress doesn't finish here because it is quite tough to remove this stubborn mold.
Still, the triggering question is how to remove mold from shower caulking?
Calm down! Calm down! Don't get upset!
In this article, we have brought cost-effective, effortless, and straightforward solutions for mold removal.
So, wear your gloves, fold your sleeves up, put on your mask, and get ready, because you are going to enter a cleaning mania; you have to keep all possible measures to kill your enemy- mold.
Stay daring; we have your back!
Wait! Wait! Before moving on, please mind one thing, if you feel difficulty anywhere, consider eradication of mold a strenuous and burdening task, or you are running out of time, then hire a team of professionals.
As professionals will make your job done in a more cautious, effective, and productive way.
Done with an integral point, let's proceed ahead to remove the unpleasant mold because better to defeat the enemy as soon as possible.
Remove Mold From Shower Caulking- A Fairy Simple Remedy
Seeing mold on shower caulking is not very unusual. Since, if you've noticed black or pink mold on the silicone shower caulking, keep reading to learn how to remove mold from shower caulking, besides it, tips and hacks to keep the mold at bay.
Thus, mold infestation is widespread, and we are offering an excellent, short, and practical solution to you.
Step 1: Gather Supplies
Simple and handy things are required to wipe away your mold. All you need is a mask, gloves, toilet paper, a mask, bleach, and vinegar for this process.
Step 2: Vent the Area
Open windows, wear masks, gloves, and pour the bleach directly onto the mold on the caulk.
Take toilet paper or cotton balls according to the spreading mold's size and place them directly on the caulk. Using cotton balls or toilet paper will set the bleach on the shower and not let the bleach evaporate.
Step 3: Apply bleach & Wait
Your rest and wait time have started; you have to wait for 12 hours or overnight.
Note: Bleach is strong and pungent; therefore, for adequate ventilation, you can try it in the morning by keeping the windows open.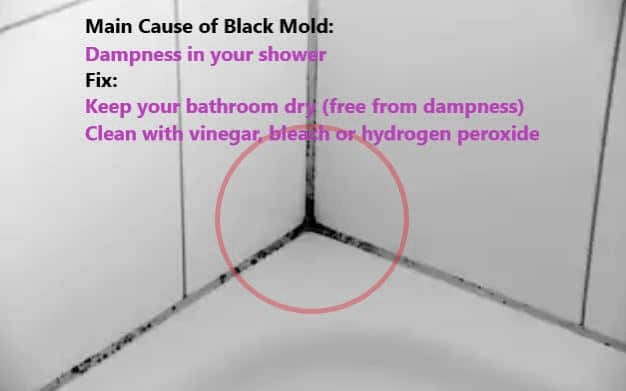 Step 4: Remove Tissue Paper & Observe
After the said time, you have to remove tissue paper, and you will feel the mold is eradicated.
Note: If you have less mold, your struggle finishes here, but if your mold is weird and obstinate, keep moving with us.
Step 5: Vinegar Time
In this step, you are supposed to use vinegar, your helping buddy, but mold's deadly enemy. Vinegar bottle and then spray on the affected area for good results. Put vinegar in a spray bottle, spray on mold, and let it there for a couple of hours. Then rinse with warm water.
Note:
You can add vinegar in a bottle to spray it accurately in the relevant, molded area.
Bleach and vinegar will eradicate the mold from shower caulking from the roots. If the mold is old, then don't stop here and do follow steps 6 and 7 as in this way, you will be able to creep back in even after you've cleaned with bleach and vinegar.
Time to take more drastic and deep measures and opt for steps 6 and 7. Let's figure out what's exceptional in steps 6 and 7.
Step 6: Remove Caulk & Clean
Often, the ugly mold gets to age, goes deep behind some tiles, then becomes difficult to remove. Thus, if you use only bleach and vinegar combination, it will work very well, but temporarily and reappears after some time.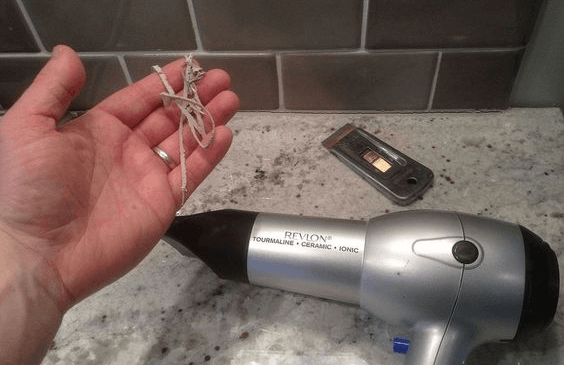 So, you need to eliminate the mold deeply from the pipe caulks and tiles. Remove your caulk remover; if it doesn't remove, use caulk remover for deep and permanent cleaning of excessive mildew.
Step 7: Re-Caulking or Replacing Caulk
It's time to replace caulking or place cleaned caulking to ensure long-lasting cleaning.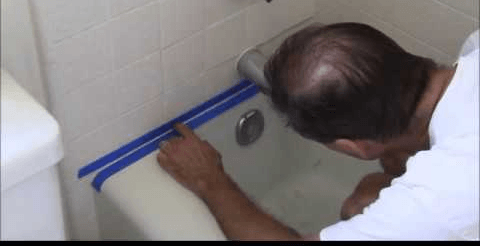 Congratulations, your shower is mold-free, and now, your washroom is not only mold-free but many germs and microbes. Happily, there isn't any trace of mold in sight.
But aren't you willing to explore ways to protect your shower pipe from mold? Yes, there are many effective ways and tips to ensure the mildew away from your shower.

Tip to Keep Mold On The Bay- Practical & Functional
Use the following ways, and don't let mod attack your shower caulking.
Ensure the area is adequately vented.
Clean your shower 3-4 times per month.
Use vinegar for regular cleaning.
Use a squeezer to remove excess moisture.
Assess caulk frequently for deep cleaning.
Molded Shower Caulking & Eco Cleaning- An Ultimate Solution
You can use the tips mentioned above and hacks to remove despicable mold from shower caulking, but if you don't want to try on your own or feel like after your cleaning mold comes back, contact some professionals.
The professional team of Eco Cleaning offers all kinds of quick, reliable, and trustworthy services of cleaning and repairing shower caulk by adopting environment-friendly steps.
Our Verdict
If you are fed up with mold, which badly affects your shower caulking, your hygiene, and even putting a big question mark on your cleaning routine, use our mentioned tips to get rid of mold.
Eco Cleaning is an environmental-friendly, user-friendly, and luckily, a budget-friendly company that offers its all kind of cleaning services.
Hire them to say goodbye to stubborn mold!